The Importance of Acoustic Panels 
Restaurants are one of the most common places to see acoustic panels being used these days, and it's easy to see why when you look at the many benefits these panels can offer. Not only do they help reduce ambient noise levels so your customers can talk without shouting, they also improve the overall acoustics of the space so that music and voices are clearer, which makes diners more comfortable in their surroundings as well as more likely to be able to enjoy themselves in your restaurant rather than having to focus on the noises around them.
Acoustic panels absorb sound
Acoustic panels are made of porous materials that absorb sound. They are placed on critical areas of walls to reduce sound. They are also known as soundproofing panels. While these panels don't completely eliminate noise, they can reduce reflections to a large extent. 
The NRC rating of a panel indicates how much sound it will absorb. The lower the NRC rating, the less sound it will absorb. If it is less than 0.5, then less than 50% of the sound will be absorbed, and most of the original sound will still be heard.
Acoustic panels are suitable for a wide variety of applications. They can be installed on walls and ceilings. Their thickness is equivalent to a quarter wavelength of the lowest frequency. The angle of incidence and the density of the panels play a significant role in their low frequency performance.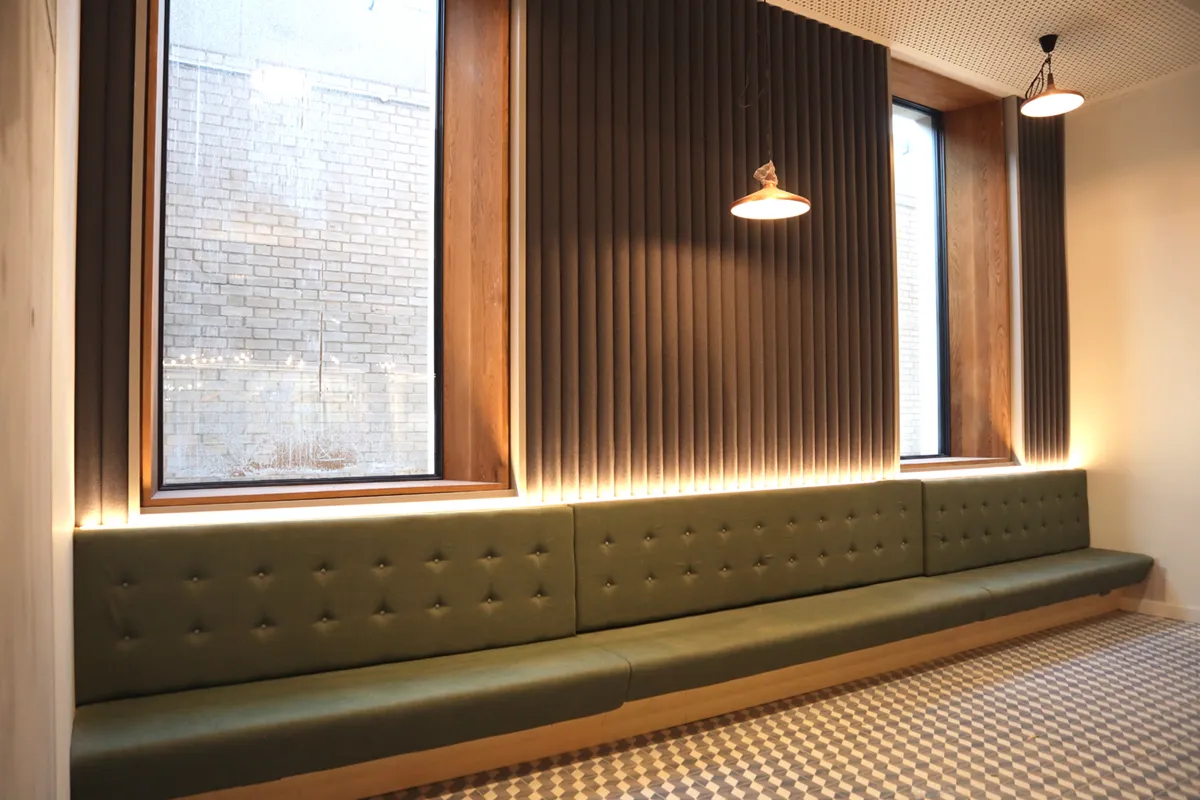 Wave Acoustic Wall Brown ESB
They are aesthetically pleasing
Architectural acoustic panels can provide sound insulation and can also be aesthetically pleasing. These panels can be used in residential buildings. Unlike the traditional acoustic foam, these panels can be placed on the walls or ceiling of a building. They are a good alternative to conventional acoustic foam and have an aesthetic value.
These panels can be made of wood or fabric, and they are very visually appealing. Fabrics are also an excellent choice for the upper section of the panels, as they enhance the acoustic properties. Besides, fabric panels can also be printed with any design. Acoustic panels can also be used to add a natural element theme, such as a wood panel or a perforated metal panel.
Acoustic panels for residential buildings are easy to install. They can be applied on the walls, and they can be customised to suit the interior of a building. These panels also have a core to reduce noise reflecting off the walls. Acoustic art panels are generally more expensive than foam, but they look great and can be easily customised to fit into the space.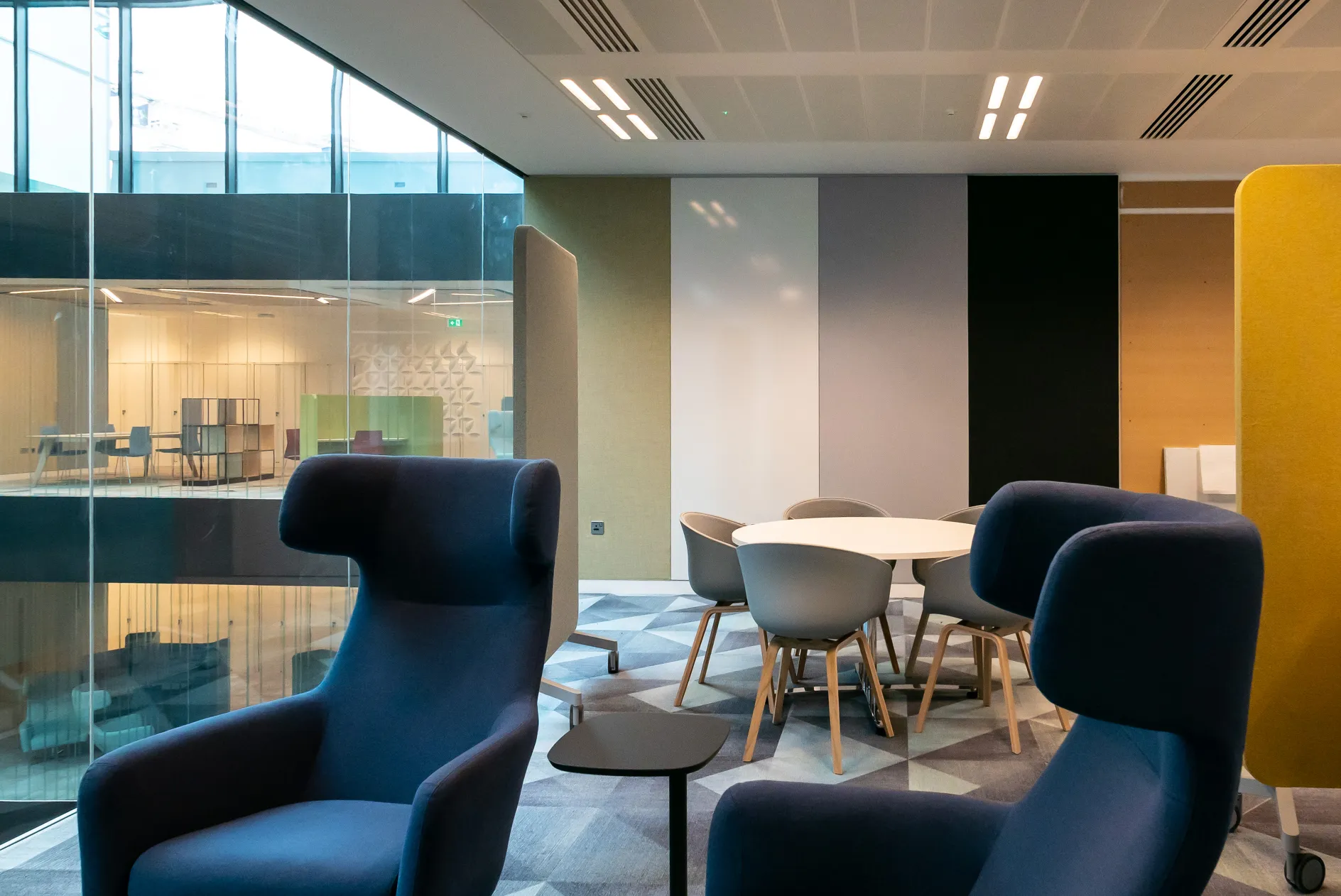 NTMA Vibe Bass Fabric Wrapped
They are fire-rated
Acoustic panels for buildings are designed to prevent the spread of fire. Fire-rated panels are a better option than non-fire-rated ones for commercial and residential applications. Fire-rated materials have low flame spread and smoke production, which helps to reduce the risk of flashover. They are also resistant to high temperatures and flames. However, flame-resistant panels can be more expensive than non-fire-resistant ones.
A fire-rated panel will also resist combustible gases. They are made with mass-loaded vinyl, which is designed to withstand high temperatures. But the plasticisers used in mass-loaded vinyl can ignite at high temperatures, which can lead to fire.
They are easy to clean
Acoustic panels are often used in residential buildings, especially in areas where there is a high volume of noise. Acoustic panels are designed to keep noise levels low in these locations, and they are easy to clean. This article will discuss some of the advantages of acoustic panels and what makes them desirable.
Acoustic panels are very easy to clean and can be placed anywhere in the building. They also look very stylish and can be used to add style to any interior design. They can be installed to cover ceilings, walls, and floors. You can place them across the ceiling or along the wall to create a flowing effect.
Acoustic panels for residential buildings are made of a material that absorbs sound. They also make rooms feel more comfortable and reduce background noise. They can also prevent echoes. 
By absorbing sound, they can help create an ambient atmosphere that is more relaxing than any other. In addition to reducing overall noise levels, they also filter out background noise and unwanted noise. Give us a call today to find the perfect solution for you!