The Environmental Impact of Acoustic Panels
As corporate responsibility towards the environment continues to garner heightened attention, organisations are progressively seeking avenues to mitigate their environmental impact and promote sustainability. Vibe by Visions' innovative acoustic panel solution offers a multifaceted approach that not only effectively absorbs sound waves and reduces noise pollution but also proactively contributes to reducing a business's carbon footprint whilst simultaneously fostering a healthier and more harmonious indoor ecosystem.
How Acoustic Wall Panels Work to Improve Your Space
Acoustic wall panels are specialised materials that have been skillfully crafted to diminish sound reverberations and echoes, thus creating a serene and tranquil acoustic environment. These acoustic wall panels are commonly found in professional settings, such as meeting rooms and offices, where acoustic comfort is indispensable for boosting productivity and enhancing workplace efficiency.
Vibe by Vision takes pride in providing an expansive range of customisable acoustic solutions that cater to your individual needs and preferences. Vibes panels are crafted from eco-friendly materials, such as hemp, and offer exceptional acoustic properties while leaving a minimal environmental footprint. These versatile panels can be further personalised by printing or painting any design of your choice, thus providing an unparalleled level of customisability to your living or workspace.
Discover the Benefits of Hemp Acoustic Panels
Vibe by Vision's pioneering hemp acoustic range represents a game-changing, environmentally conscious solution to soundproofing. This range of acoustic panels is ingeniously crafted from hemp material, offering a sustainable and responsible alternative that drastically reduces environmental impact and contributes to carbon sequestration. To ensure sustainability and the highest quality materials, Vibe's research team has sourced hemp locally in Ireland, Uk and Germany.
What truly sets hemp acoustic panels apart, however, is their environmental impact. Hemp cultivation sequesters an impressive 8 to 15 tonnes of CO2 per hectare, far surpassing forests, which only capture 2 to 6 tonnes of CO2 per hectare per year. Unlike trees that require an average of 20-50 years to reach maturity, hemp is ready for harvest in just four months, making it an exceptionally fast-growing and sustainable crop.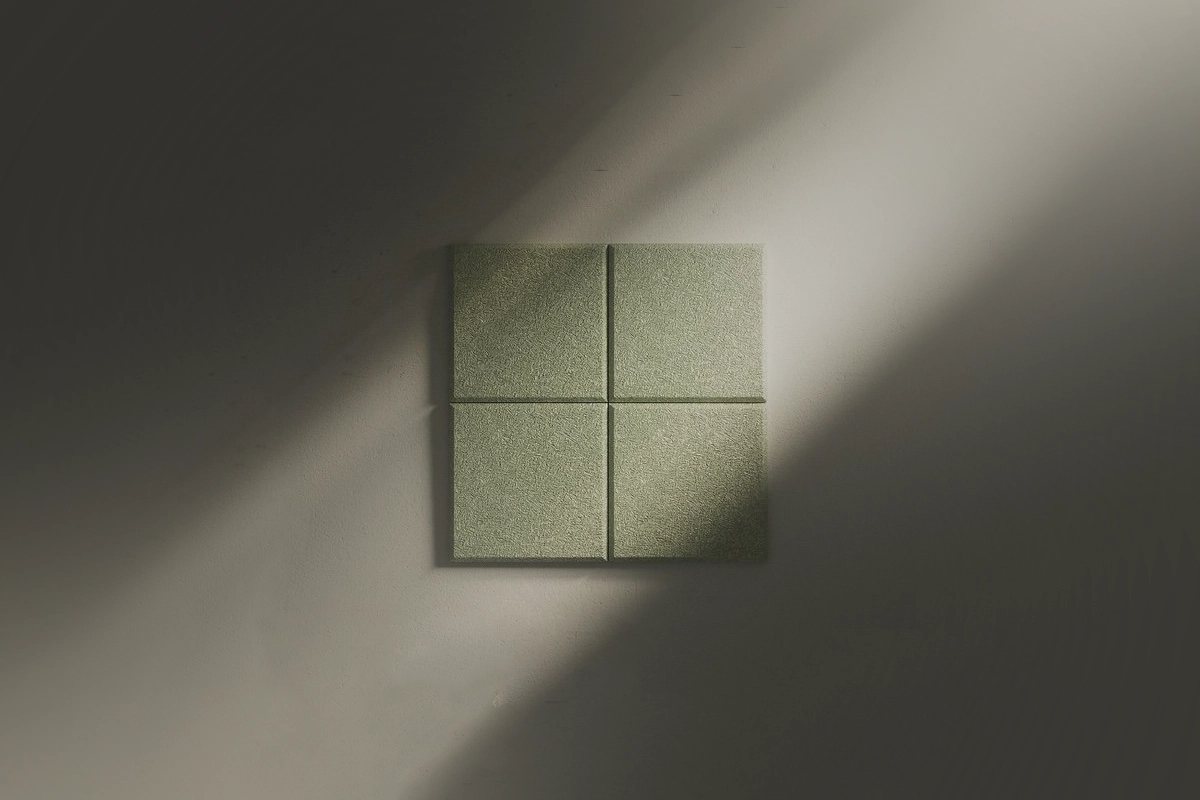 Hemp Acoustic Wall Panel
The Rise of Plant-Based Acoustic Panels
Plant-based acoustic wall panels have emerged as an eco-friendly alternative for soundproofing as businesses and organisations increasingly seek sustainable solutions. These panels not only enhance indoor air quality by absorbing pollutants, but they are also highly resilient, offering exceptional durability.
Plant acoustic panels are available in an array of sizes and densities and are crafted from naturally preserved plants. This results in a visually appealing, allergen-free solution that emits zero CO2, making them an excellent choice for eco-conscious consumers. These panels offer hassle-free installation and exceptional colour fastness, ensuring that the plants retain their vibrancy and lustre over time.
Vibe by Visions' plant acoustic panels meet the highest safety standards, including SO 6941 and BS EN 13501 Class B s2 d0 certifications, ensuring a safe and reliable product. With four stylish design options to choose from – Meadow, Mid, Foresta, and Nay – as well as the option to customise your own unique design, you can rest assured that you will find the perfect acoustic solution for your business.
Experience the Beauty of Moss Walls
Moss wall acoustic panels have emerged as a top choice for businesses seeking to incorporate sustainable, nature-inspired designs indoors. These unique panels showcase real, chemical-free preserved moss, delivering a breathtaking, low-maintenance depiction of nature. The moss is carefully combined with a recycled PVC backing, offering sound absorption capabilities ranging from 20mm substrate Class C to 40mm Substrate Class A.
The installation process for moss walls is crafted for optimal efficiency and maximum impact. Whether you prefer a direct fix, magnets, Z clips, or a frame installation, these acoustic wall panels can be easily and securely mounted. The moss is expertly sealed using an all-natural mineral process, which effectively prevents discolouration and eliminates the need for ongoing maintenance, ensuring a long-lasting, worry-free product.
At Vibe by Vision, we take pride in providing an extensive range of moss options to create the perfect acoustic wall panelling for your business. Our SO 6941 Wall Cladding offers full flat moss coverage and low-intensity coverage with ball moss, while our Total Coverage of Ball Moss is an excellent choice for larger spaces. With our commitment to sustainability and cost-effectiveness, you can trust Vibe by Vision to deliver top-quality soundproof panels that meet your needs.
Upgrade your space to Vibe by Vision's eco-friendly acoustic panels today for a sustainable and customisable solution. Get in touch with us to learn more and take the first step towards creating a healthier and more productive indoor environment.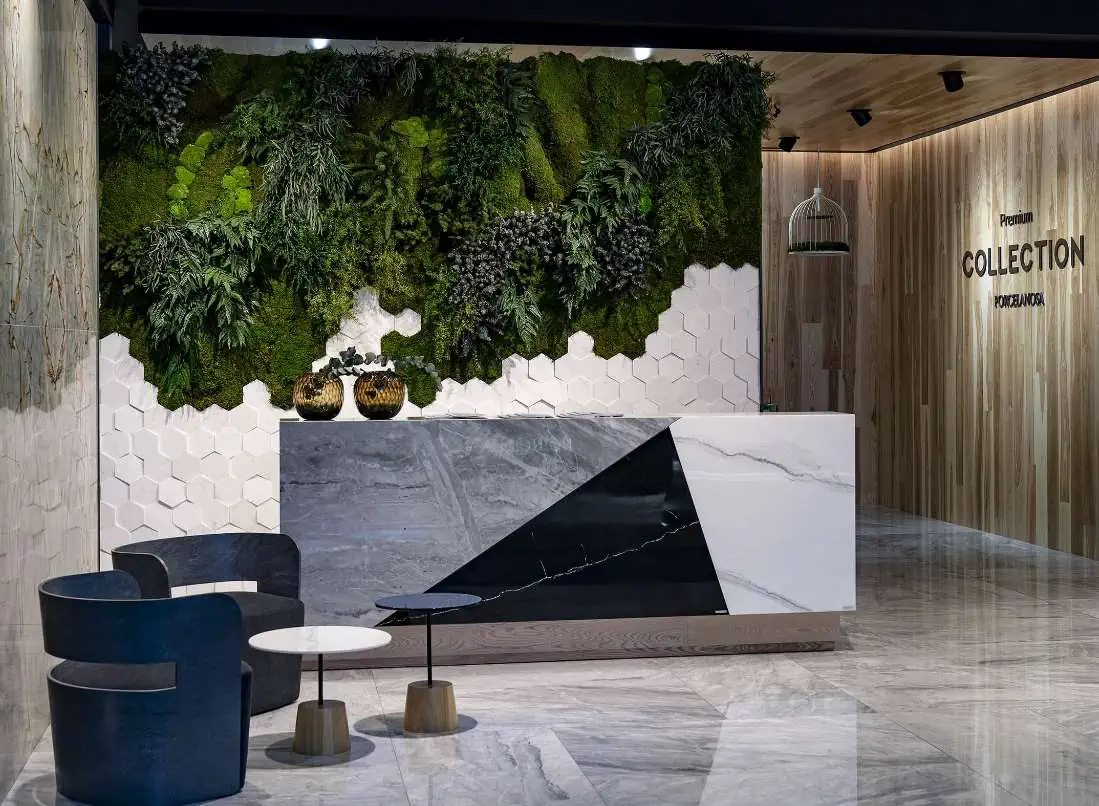 Cottage Moss Acoustic Panel